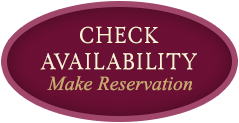 Sundance Suite
Queen Bed, Twin Hide-a-beds, Funton (Maximum 6 guests) & Shower-tub
This room is great for families no matter what the season. With room to sleep six and amenities that everyone will enjoy. Getting away from it all is easier than you think. Maximum 3 adults (Additional $10 per night for all adult occupancy).
The Sundance Film Festival has been around longer than most people think but it was Robert Redford who wanted to create arts and recreation for people who appreciate it. He saw this in Park City and the festival continued to grow. He said, "To us Sundance will always be a dream. What you see, smell, taste and feel here is a dream being carefully nurtured. It is an area whose pledge is to people. What we offer in the form of art and culture, spirit and service, is homegrown and available to all." This quote is also our sentiment about the Snowberry Inn.
Rates
December 1st - March 31st : $129 (Up to 2 Guests), 3-6 guests: $139 per night
April 1st - November 30th: $119 (Up to 2 Guests), 3-6 guests: $129 per night
Includes full gourmet hot breakfast!