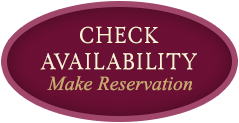 Monte Cristo Room
It's an illusion of the natural forest, but the velvet down comforter will keep you warm. Enjoy the comfort of our amenities depicting nature at its best. Oh yes, and the view from here is spectacular from the jacuzzi bathtub! (Maximum 2 guests.)
The beauty of the area of Monte Cristo cannot be denied. The early settlers to Utah saw the beauty of the natural forest, the agile elk, the never-ending mountains and the blue skies. The full circle of the seasons is encompassed here…The spring trees in bloom, in summer the green foliage flows, fall colors deep and vibrant and the winter snow covered and peaceful. No matter what the season comfort surrounds you!
Rates
December 1st - March 31st : $129 (Double Occupancy), $119 (Single Occupancy*)
April 1st - November 30th : $119 (Double Occupancy), $109 (Single Occupancy*)
Includes full gourmet hot breakfast, snacks/beverages available all day, Après Ski evening appetizers available daily.
*Single Occupancy Rates not available:
December 20 -January 3; Martin Luther King Weekend; February 14-28