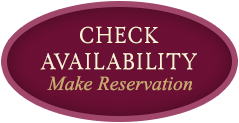 Lake Bonneville Room
Room is located downstairs
Queen Bed & Twin bed (Maximum 3 guests) & Shower

A swarm of salty sailors will sooth you into slumber. The double shower just makes more room for more fish. You can't miss out on this amazing transformation of piney forest meets white, sandy beach!
The aroma of salt is not what one expects away from a coast but in Utah it is here! The Great Salt Lake is a small remnant of Lake Bonneville. Lake Bonneville encompassed 1/3 of the state of Utah and parts of neighboring states. The Great Salt Lake is the largest saltwater lake in the western hemisphere. Lake Bonneville was home to different types of water life and it is thought that Bear Lake that borders Utah and Idaho is home to the different species of fish descended from the earlier species of the lake. The décor in the room welcomes you to the past and present.
Maximum occupancy: 3 adults. Primary rates are for double occupancy; $10 for each additional adult per night. Rates include full hot gourmet breakfast!