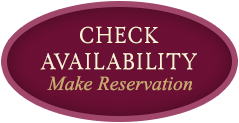 Canyons Room
Although it's not a tee-pee, you'll feel the ambiance of the great western natives and their beautiful art, colors and culture they have so generously painted our lands with. Let the dream catcher capture yours as you sleep so soundly with the spirits. (Maximum 2 guests.)
The Utah Indians took refuge in the canyons throughout Utah. The terrain in the area was a challenge for all who explored or inhabited it. The canyons provided shelter from the elements as well as majestic beauty. The room conveys a feeling of the earlier time. The cowhide valances, Native American artwork, dream catcher & drum give you a sense of the tribes of Utah Indians.
Rates
December 1st - March 31st : $119 (Double Occupancy), $109 (Single Occupancy*)
April 1st - November 30th : $109 (Double Occupancy), $99 (Single Occupancy*)
Includes full gourmet hot breakfast, snacks/beverages available all day, Après Ski evening appetizers available daily.
*Single Occupancy Rates not available:
December 20 -January 3; Martin Luther King Weekend; February 14-28